UK Process and Document Server, we can serve your documents and court papers anywhere in the UK or the World.
We can instruct a local approved process server within minutes of your call Every United Kingdom process serving agent has a checkable background within the investigation industry or the police. We are the number one uk process servers.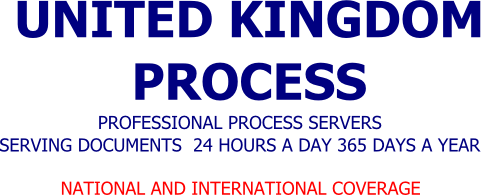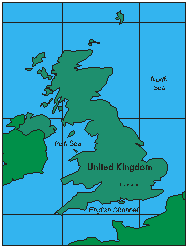 31 - 35 Kirby Street London EC1N 8TE
CALL: 0207 272 9234
EAST YORKSHIRE PROCESS SERVICE AND DOCUMENT SERVERS
UK PROCESS
has a long established process service within East Yorkshire which is second to none, we can act at short notice anywhere and at any time.
We have affiliated agents and offices in Beverley enabling us to you an unbeatable service in the East Yorkshire area.
PROMPT & DEDICATED EAST YORKSHIRE PROCESS SERVERS
You can be assured that we will take every possible action in our efforts to ensure that you receive a prompt and successful service.
We are now the number one port of call for many solicitors and financial houses looking for a Process Server in East Yorkshire and also throughout England, Ireland, Scotland, Wales and the United Kingdom.
COST EFFECTIVE & EFFICIENT EAST YORKSHIRE PROCESS SERVING
Gone are the days of having to flick through the local telephone directories or Search engines looking for a detective agency who are also process servers, leaving frustrating messages and putting your trust in them, we can offer you an easy, cost effective and efficient East Yorkshire process service.
FULL & ACCURATE REPORTING BY THE PROCESS SERVER
We also fully recognise that full reporting and accurate affidavits are as essential to you as the serving of the documents. Therefore by using our service, you can be assured that every case will be swiftly and correctly processed and then returned to you without delay.
NATIONAL & INTERNATIONAL PROCESS SERVICE
We have built up a national and international network of like minded process servers who can offer unbeatable service and by using just one professional process serving house, ideally situated in the City of London, you can be assured of a professional hassle free service.
DEDICATED PROCESS SERVERS - A SERVICE TO RELY ON
We understand the different needs for different instructions and therefore we can provide you with a Normal Document & Process Service, an Urgent Process Server Service, and a Tracing & People Finder Service.
CALL: 0207 272 9234
DX: 211 Chancery Lane
Fax: 0207 788 3425
Email
31 - 35
Kirby Street
London
EC1N 8TE