UK Process and Document Server, we can serve your documents and court papers anywhere in the UK or the World.
We can instruct a local approved process server within minutes of your call Every United Kingdom process serving agent has a checkable background within the investigation industry or the police. We are the number one uk process servers.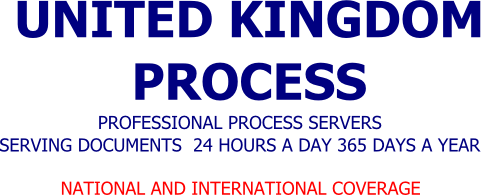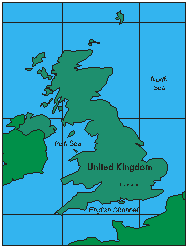 31 - 35 Kirby Street London EC1N 8TE
CALL: 0207 272 9234
NORMAL PROCESS SERVICE
UK PROCESS
send out any documents within one hour of them arriving at our office and we endeavour to make the first visit to the address, business or location within 48 hours of our being in charge of the instruction.
This should guarantee a maximum 5 day turnaround for the majority of your process and document service.
SWIFT TURNAROUND TIME OF DOCUMENTS AND PROCESS
We will return your documents to you within one hour of either serving and swearing them or receiving them back from our agent by first class post.
This is of course after immediately informing you of the outcome and any circumstances that the agent encountered during the said service.
CONSISTENT AND ACCURATE REPORTING BY THE UK PROCESS SERVER
Upon return, your documents will contain a short report along with your Affidavit or Statement of Service outlining any conversations, and responses along with a property description and where appropriate any vehicles, assets and machinery sighted.
USING UK PROCESS VIA EMAIL
We can of course serve process and documents for you on an 'ad hoc' basis and we will still provide the same effective and efficient service.
CALL: 0207 272 9234
DX: 211 Chancery Lane
Fax: 0207 788 3425
Email
31 - 35
Kirby Street
London
EC1N 8TE