UK Process and Document Server, we can serve your documents and court papers anywhere in the UK or the World.
We can instruct a local approved process server within minutes of your call Every United Kingdom process serving agent has a checkable background within the investigation industry or the police. We are the number one uk process servers.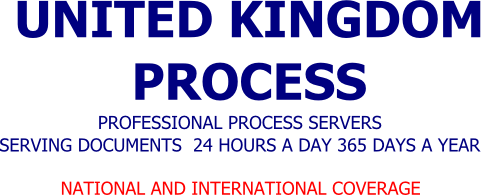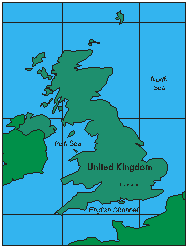 31 - 35 Kirby Street London EC1N 8TE
CALL: 0207 272 9234
UK TRACE AND SKIP TRACE ENQUIRIES
If a subject is no longer at an address we can trace them using our own Patented UK People Finder, this is becoming more relevant now that the general public can opt out of being listed on the Electoral Roll and more people are renting properties in short term letting arrangements.
Our Sister Company Pendleton Smith Investigations is the only other company that is licensed to use this equipment.
THE UK PEOPLE FINDER
The UK People Finder is a current database holding over 500 million names and addresses and the system is updated once a month, this is ideal as it will also locate nomadic bad debtors and people who deliberately do not show their address details for fear of recrimination from the justice system.
People will show on our database before any other records open to the public.
DOOR KNOCK ENQUIRIES
Even if your letters are being ignored and you are simply are not positive that your respondent or client is residing at an address we can arrange a simple door knock to clarify and possibly save you hundreds of pounds in legal fees.
THE NO TRACE\NO FEE MYTH
There is a certain Buzz nowadays about the 'no trace, no fee' tracing agents, unfortunately the simple and Proven fact is that they only uncover around twenty five percent of their targets. This also exaggerates the fee charged for when somebody is found.
This is because a 'no trace, no fee' agency has to get a large amount of instructions on file and will carry out basic checks from a computer until it has amassed around the twenty five percent figure, which logically, the computer cannot clarify anyway.
The simple fact is that you cannot effectively carry out trace enquiries unless the agent is prepared to go out into the field, knock on doors and make serious enquiries. This in turn demands a fee per instruction but also brings the success rate up to around ninety percent.
Naturally you will still receive the same benefits from the Service of the Documents that you would expect from United Kingdom Process once we have successfully traced the target.
LOOKING FOR SOMEONE
We can of course help you if you are looking for somebody, a friend or a relative, and we have found people all over England, Ireland, Scotland and Wales.
We have also traced lost friends and relatives to far flung destinations such as Spain, Australia and America. Again you can refer to our Sister company for this information, Pendleton Smith UK and abroad People Finder & Tracing Service.
CALL: 0207 272 9234
DX: 211 Chancery Lane
Fax: 0207 788 3425
Email
31 - 35
Kirby Street
London
EC1N 8TE