UK Process and Document Server, we can serve your documents and court papers anywhere in the UK or the World.
We can instruct a local approved process server within minutes of your call Every United Kingdom process serving agent has a checkable background within the investigation industry or the police. We are the number one uk process servers.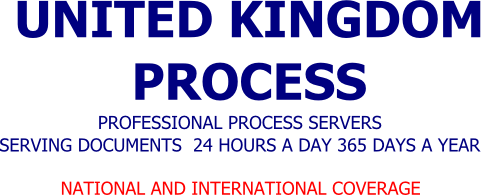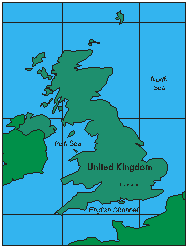 31 - 35 Kirby Street London EC1N 8TE
CALL: 0207 272 9234
UK PROCESS - LOCAL AND NATIONAL PROCESS SERVERSS
PROCESS SERVER OR PRIVATE DETECTIVE?
Unfortunately most process servers are actually private detectives and investigators who serve process along with their day to day general investigations, this often leads to rushed attempts at service, inaccurate affidavits and worst of all a 'can't do attitude'
Here at United Kingdom Process we dedicate ourselves to serving process, no matter what time or day. This enables us to offer a highly specialist professional service to the most important person of all - you, the client.
We have high exacting standards and a calm, friendly approach - one which can only be gained through experience.
THE BENEFICIAL MOVEMENT TO ONE PROCESS SERVICE PROVIDER
We have an extremely high level of customer service and as you would expect from a long established and highly respected process serving team we have numerous like-minded associates.
We are firm believers in licensing and we are at the forefront of the British Process Serving community who are pushing the licensing committee and the Security Industry Authority, (SIA).
We believe that this can only raise the standards of process serving and process servers along with private detectives and investigators in general.
ESTABLISHED, LEARNED AND RESPECTED PROCESS SERVERS
United Kingdom Process and every agent affiliated with us are well versed in the Hague Convention and the Human Rights Act, we are also members of the United Kingdom Professional Investigators Network (UKPIN) along with the WAPI and the British Agents Networks
CALL: 0207 272 9234
DX: 211 Chancery Lane
Fax: 0207 788 3425
Email
31 - 35
Kirby Street
London
EC1N 8TE