UK Process and Document Server, we can serve your documents and court papers anywhere in the UK or the World.
We can instruct a local approved process server within minutes of your call Every United Kingdom process serving agent has a checkable background within the investigation industry or the police. We are the number one uk process servers.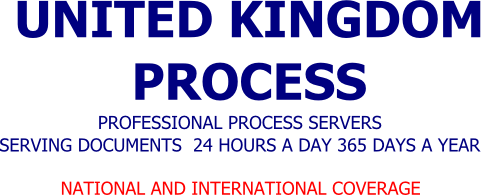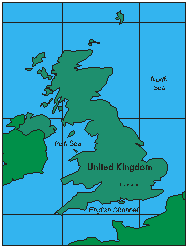 31 - 35 Kirby Street London EC1N 8TE
CALL: 0207 272 9234
I DO NOT HAVE AN ADDRESS FOR SERVICE
The UK PROCESS help centre, where you can find advice, answers to frequently asked questions regarding Process Serving or Legal Services and our Blog.
I DO NOT HAVE AN ADDRESS FOR SERVICE
When you do not have an address for the Process Server to attend to you have several options:
Firstly the Process Server can attend to any location to serve documents so any work address, sports club or social space will normally provide an opportunity for the Process Server to serve the documents upon the subject.
If this information is also unknown then a trace enquiry will be necessary.
When the new address for service has been established the process server will attend to the new address and serve the Documents.
-
A trace enquiry will be successful in the majority of cases when carried out by a reputable company but when all else fails service can 'dispensed'.
To dispense with service it is normally necessary for the process server to show a Judge that all attempts at service have failed and that the person can genuinely not be traced.
A Judge will not dispense with service without due consideration so the evidence must include a Certificate from the Process Server detailing what he or she found at the addresses visited, why the subject could not be traced and why should service be dispensed.
An acceptable reason would be that the person being served is living in homeless shelters and cannot be traced or that they are literally living 'off grid' on purpose.
The Process Server cannot simply state these facts however, there needs to be evidence and findings of these facts and it needs to be genuine typical behaviour by the subject.
CLICK HERE TO RETURN TO THE RESOURCES PAGE
CALL: 0207 272 9234
DX: 211 Chancery Lane
Fax: 0207 788 3425
Email
31 - 35
Kirby Street
London
EC1N 8TE