UK Process and Document Server, we can serve your documents and court papers anywhere in the UK or the World.
We can instruct a local approved process server within minutes of your call Every United Kingdom process serving agent has a checkable background within the investigation industry or the police. We are the number one uk process servers.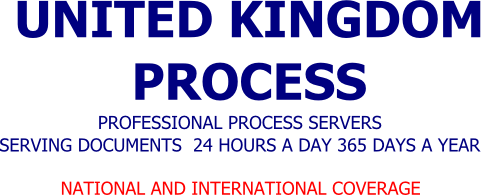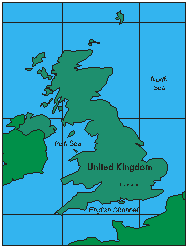 31 - 35 Kirby Street London EC1N 8TE
CALL: 0207 272 9234
WHAT IS A PROCESS SERVER?
The UK PROCESS help centre, where you can find advice, answers to frequently asked questions regarding Process Serving or Legal Services and our Blog.
WHAT IS A PROCESS SERVER?
Service of Process is the recognised legal method of notifying each party in a lawsuit that legal action is commencing.
This can be for numerous reasons including:
To give time to pay a debt before court action is commenced


To prepare for a hearing as a witness, applicant or respondent


To attend and give evidence at a hearing


To give notification of changes to hearing dates, times or types


To cease certain behaviour – known as an Injunction


To notify someone that they are a beneficiary


People or companies are notified by the fact that Process (Court Documents) have been Served upon them by a Process Server
As a Process Server is impartial to the lawsuit, any parties and any surrounding facts they are equipped to serve the Process Without Prejudice.
When the court documents have been served the Process Server will complete a Return of Service stating when they served the documents and if there was any adverse reactions from the person being served.
If a party refuses to be served by acting evasively or avoiding service the Process Server will report his or her findings to the court Judge who will make further decisions or recommendations.
A Judge can rule that someone has indeed been served with court documents (known as good service) if the process server can reliably inform the Judge that the Respondent was aware of the documents and chose to avoid receiving the same.
The Service of Documents can also be achieved by electronic means in certain cases.
CLICK HERE TO RETURN TO THE RESOURCES PAGE
CALL: 0207 272 9234
DX: 211 Chancery Lane
Fax: 0207 788 3425
Email
31 - 35
Kirby Street
London
EC1N 8TE